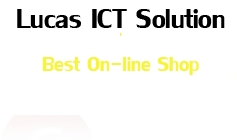 Lenovo ThinkPad T61
Used Lenovo ThinkPad T61 in great condition. Powerfull CPU, dedicated RAM memory and high capacity Hard Drive within havy duty laptop case is a great oportunity to have an excelent laptop.
details

Categories
Special Products

Newsletter
Products
Our products are top range carefully chosen and tested devices. We choose devices heavy duty, efficent, home and small business ready.
We are offering top brand products like Lenovo, Toshiba, Sony, Dell, Samsung and many more.
If You are looking for device which is not on our site or you need custom high quality hardware and software please contact our UK Head Office by phone on 07790723284 or by email on shop@licts.co.uk.